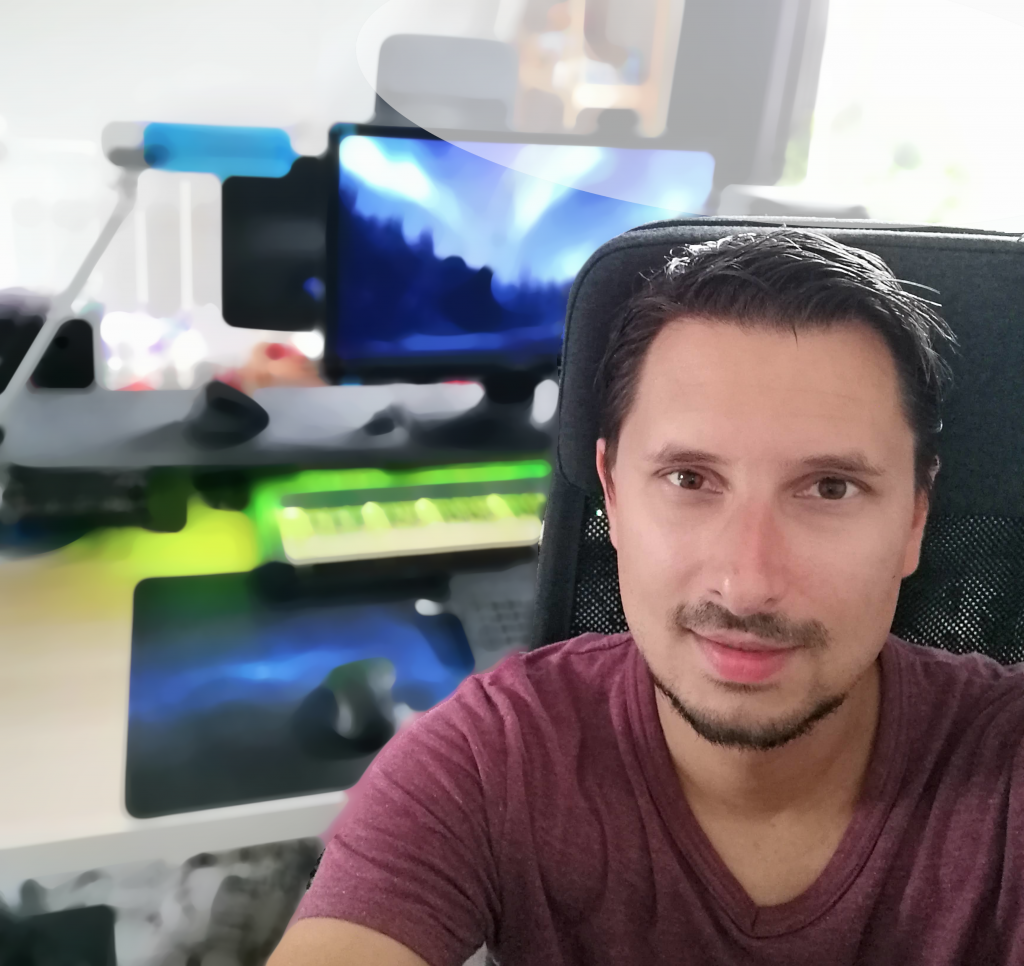 Hello,

I am Christoph Rauch, a German composer and music producer based in the Netherlands, best known for my epic orchestral work and emotional music.

I am 37 years old and have been making music all my life, started composing professionally in 2013.
Since then, I scored YouTube videos, composed music for the short game 'Snowlight', other short films, animation and cartoon clips, provided a lot of stock music, which for instance was used for the cartoon series 'Pincode' broadcasted on CCTV.
Recently, I worked on many releases on Spotify and composed an epic album 'A Fallen Star' for the music label Amadea Music Productions/ full of 10 orchestral epic tracks.
Inspired by Thomas Bergersen, Hans Zimmer and Eternal Eclipse,- emotional epic truly is my favorite genre in terms of emotions and expressions, but I am by far not limited by it.
Diversified in classic orchestral music creation, I am also inspired by Tom Howe (British Bakeoffs) for happy light music or 2WEI to tap into hybrid/ electronic orchestral music as well.
To realize my compositions, I make extensive use of virtual instruments to orchestrate and produce my tracks. The arsenal consists of Spitfireaudio SSO Core, Albion One, Motion Strings, Intimate Strings, Abbey Road Low Strings, Intimate Piano, Audio Imperia Areia Strings, MusicSampling Trailer Strings and TrailerBrass, AizerX Hits and others, Heavyocity Damage 2 /  NOVO Rhythmic Strings / NOVO Strings / Mosaic Series, Embertones' Solo strings, 8Dio Anthology Strings and effects/ Hybrid tools/ Guitars/ Rhythmic instruments/ Solo Cello/ Equinox/ Epic Drums and more, Output Analog Strings, Native Instruments Core and of course, many more.
For mixing and mastering, I make use of Waves audio plugins, Izotopes Neutron and Ozone, and PluginAlliance's Bass_Synth, my absolute favorite low-end plugin, along with Shadowhills Class A Comp, my absolute favorite in terms of warmth and character.    
I primarily write and produce music of all sorts, for emotional content, short films and happy advertising songs as well as production music for Pond5 and Jamendo.
I am open for any cooperation and projects.  Also, you can get in touch for mixing or customized compositions tailored to your film/ campaign.
Feel free to listen or buy my music through the website.
For feedback, remarks and license requests, please get in touch.